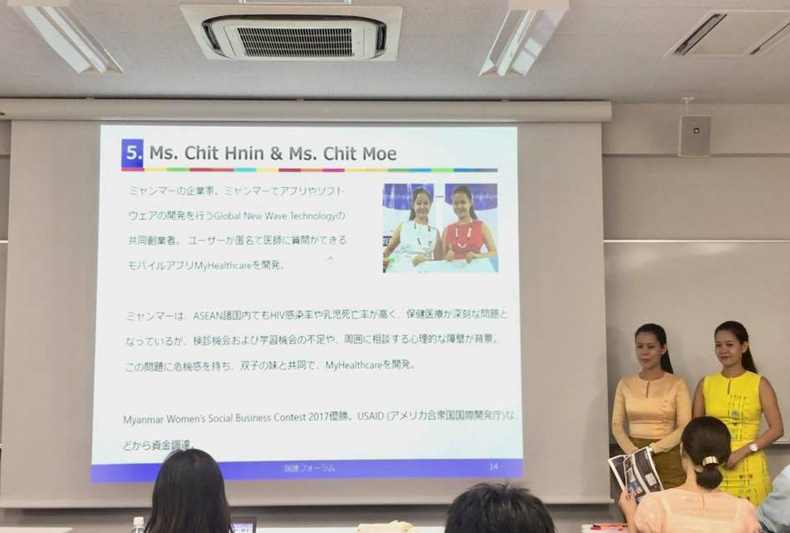 Myanmarese Entrepreneur Chit Sisters is introducing "MyHealthcare" mobile application at Global Entrepreneurship Event, Tokyo, Japan.
Date - 1 September to 12 September 2018
Place - Tokyo, Japan
They visited Microsoft, Yahoo Japan, Monstar Lab, Music Securities, Acroquest Technology and FTI. Chit Sisters is participating in SDGs Study Group of UN Forum. Sisters had great speech with Prof. Izutsu of Tokyo University by introducing their mobile application "MyHealthcare".